Chasing Mindy by Carla De Guzman
Genre: Fiction, Romance, Contemporary
Publication: April 1st 2018 by Midnight Books / #romanceclass
Series: None. Standalone.
Length: 175 pages
Format: Paperback
Rating: ★★★★★
Amazon || Order Print Editions (PH)
Mindy and Javier are not friends, okay.
Despite their mothers' matchmaking, they've managed to stay out of each other's way. Until Mindy goes to Paris for a week, and her mother insists she meet up with Javier. He's in Paris to study, really looking forward to see you, she says. Watch over each other.
No thanks. Javier is taciturn and boring, Mindy is dramatic and has a tendency to yell at things when her eight siblings are brought up. It's not a great combination.
But things start to look a little different under the Paris lights, and what felt like hate feels a lot closer to love.
Huge thanks to Carla De Guzman for sending me a digital review copy of this title in exchange for an honest review. This did not, in any way, affect my overall opinion of the book and/or the story.
When I first heard about Carla De Guzman's newest book, Chasing Mindy, I heard that it was going to feature a Filipino family dynamic, a love interest who works at a bookshop, and a romance that's mostly set in Paris… If you know anything about me at all, then you'd know that these aspects happen to be some of my most favorite ones for contemporary novels and so I immediately had to feature it here on BFR! And today, I'm extremely proud to be sharing with you my thoughts on this well-written #romanceclass book.
Great Family Dynamics
In Chasing Mindy, author Carla de Guzman, introduces the Caprases to her readers, giving them a glimpse as to how it is to be a part of a Filipino family. I love how every scene where all the Capras children were present entailed so much mischief and enjoyment, not just for the characters, but also for the readers too. I find that most, if not all of these scenes ended up becoming some of my most favorite ones and they will for sure stay with me long after I finish this novella. Certain scenes will hold special places in my heart, specifically those scenes that happened post-Paris. *grins*
Self-love and Appreciation
But perhaps the aspect that made this an easy favorite was because of it's theme of self-love and self-appreciation. All throughout the story, we see how both Mindy and Javier struggled to accept the life that they're dealt with, and seeing how they navigated through their individual battles, experiencing insecurities, and self-doubt, made me want to be just as resilient as they were. I'm an only child, and so I'm lucky enough not to compete with a brother or a sister for familial acceptance, but I can only imagine how rough this must be. Also, if you've watched the popular Filipino movie Four Sisters and A Wedding, you'd understand, for sure. I'm all for reading (and loving) works by Filipino artists (or authors) that highlights the importance of both self AND family, and so this happens to be an instant favorite for me, no doubt.
Romance
Mindy and Javier's love story wasn't the very reason as to why I loved this but I did enjoy it, even if at first it seemed a little too convenient, allowing me to categorize it under insta-love. Now, I'm all for this trope (hello, Everything, Everything), but I somehow had a hard time believing their relationship at first. (I blame the mothers for their incessant setting up) But, as the story progressed, I found myself just as enamored as they were with each other. I love how they both got each other's backs, and in the end, it mattered to them most to protect each other at all costs, even if entailed sacrifices. I adore love stories that feel like it can endure anything and so this, albeit not being wholly impressed at first, became a commendable aspect for me.
"Carla de Guzman's latest book, Chasing Mindy, features a whirlwind romance between Jasmine Capras and Javier Tiangco, two Filipinos who found themselves falling in love in the exquisitely fabulous City of Lights. It sheds light on personal, but widely Filipino topics such as great family dynamics, insecurity, and self-acceptance. I would highly recommend this short #romanceclass novel to those who has ever felt lost, but always wanted to rediscover and love themselves again in hopes of finding happiness."
But if you still aren't swayed to give this book a chance, let #romanceclass live readers Rachel Coates and Migs Almendras persuade you… (Thank you, Gela, for your service!)
Have YOU had the chance to read Chasing Mindy yet? What are your thoughts? Share them with me via the comments section below! And if you haven't yet, be sure to grab a copy and read Mindy & Javi-bear's story!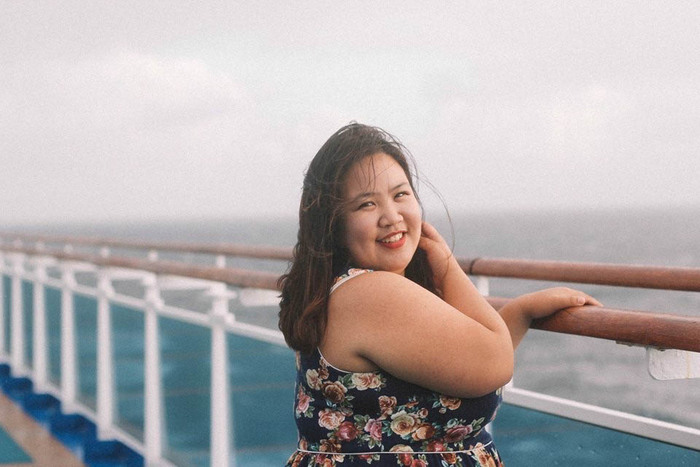 If you ask Carla what she does for a living, she will tell you that she's not quite sure.
By day, she works a regular day job and writes for a lifestyle website. By night, she's an author and an artist, spending her midnights at her desk and making these silly love stories. She loves to travel, coming home to her dog Kimchi and spending her weekends having dinner with her crazy family.
She's currently on a quest to see as many Impressionist paintings as she can, and is always in search of the perfect pain au chocolat.