When Eadlyn became the first princess of Illéa to hold her own Selection, she didn't think she would fall in love with any of her thirty-five suitors. She spent the first few weeks of the competition counting down the days until she could send them all home. But as events at the palace force Eadlyn even further into the spotlight, she realizes that she might not be content remaining alone.

Eadlyn still isn't sure she'll find the fairytale ending her parents did twenty years ago. But sometimes the heart has a way of surprising you…and soon Eadlyn must make a choice that feels more impossible—and more important—than she ever imagined.
Book Specifications:
Author: Kiera Cass
Format: Hardcover
Part of a Series: Yes. The Selection #5.
Release Date: May 3, 2016
Publisher: HarperTeen
No. of Pages: 293 pages
Price: Php790.00
Genre: Romance, Drama, Chick Lit, Young Adult, Love, Science Fiction, Dystopia, Fantasy
Book Review:
Whenever I think about the negative comments surrounding both The Heir, and The Crown, I just want to give everyone a piece of my mind. Lots of people are hating on Kiera Cass for wanting to stay two books longer in Illéa. She extended The Selection Trilogy because millions of fans wanted more. Why is it that they could hate Kiera for extending her series, when authors like Cassandra Clare can write solely about her Shadowhunter World for years without end? I don't get it. (I respect Cassandra Clare, though. Don't get me wrong.)
I am extremely defensive of this series, mainly because ever since the first book, I've fallen in love, not only with the story and characters, but also with the way Kiera Cass writes. I feel like all her characters grew up with me, (which may be completely inaccurate seeing that America and Eadlyn shares a mother-daughter relationship). I read The Selection when I was in first year college (way back 2012), and their story is coming to a close with The Crown, now that I just graduated from college. I'm sad to see them all go, but every good thing must eventually come to an end.
Okay, enough of that drama. Let's get on to my review.
First thing you'll notice about Eadlyn within the first few pages is that she has turned from a "princess brat", to a "mature queen-to-be". In The Heir, we see Eadlyn's negative side, but as the story came to an end, we see a glimpse of her elegant character development. In The Crown, we see nothing but that. From making life-changing decisions for her people, to finally choosing a husband from her pool of suitors, Eadlyn became as decisive as can be. She made great decisions and from that, I saw impressive character development on her end. I'd love to say that I can't wait to see where this goes, but The Crown happens to be the last book in the series, so…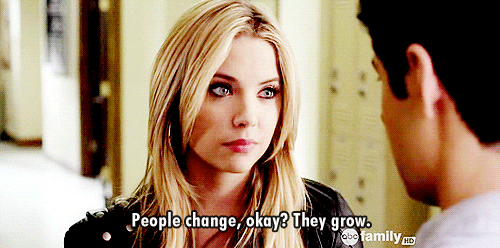 With The Crown, we also see bigger glimpses as to how it is to be a Schreave. We see more of what makes Maxon and America going. We see why Ahren left impulsively. And we see how Kaden and Osten pulled it together for Eadlyn when everything went haywire. We get to know their family more and in a span of less than 300 pages, I fell deeper in love with their family. What I love about their family is that they feel genuine. They may be royal, but they are humans too. They get nervous. They get hurt. And ultimately, they can feel happy and sad as well. I know this book is purely fictional, but the emotions I felt towards these characters and their story were all real.
And lastly, I want to commend how impressive Eadlyn was in choosing her king. I don't want to spoil anything for anyone, and all I can say is it might have been a tough decision to choose between her duty to her country and her people, or her duty to herself. My ship sunk deep, but it's okay. I know she made the choice that her heart wanted her to, and that's what made it work for me in the end.
"All in all, considering all the ups and downs, as well as all the books in the series, The Crown did not disappoint. It aimed to end The Selection Series on a high note, and I'm proud to share with everyone that it most definitely did a great job."
RATING:
Characters – 4.00
Plot – 4.00
Writing Style – 4.50
Pacing – 4.00
Ending – 4.50
TOTAL – 4.2 / 4 Stars
Something about this review makes it final. Like I really am moving on from the story. But of course, I have a final message to Eadlyn, America, Maxon, and Illéa: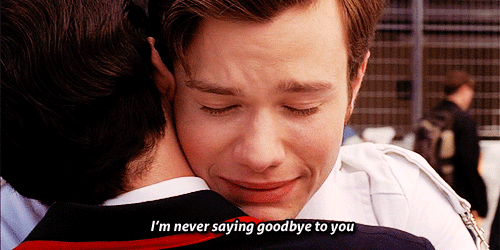 Quotable Quotes:
"You have to embrace the idea of imperfection, even if the thing that is most perfect for you."

"Beauty is subjective. You know how sometimes what makes a person attractive is the way they make you laugh or how it seems like they can read your mind?"

"It's a funny thing to be the product of a fairy-tale romance. It's another thing to think you might find one yourself. You can read the stories and watch the movies, and you can think you know how it's all supposed to unfold. But the truth is, love is as much fate as it is planning, as much a beauty as it is a disaster."

"It was a delicious feeling, falling in love. I'd had so many luxuries in my life, and I thought I'd had a taste of this before, but I realized now it was merely a cheap imitation of something not meant to be imitated in the first place."

"Maybe it's not the first kisses that are supposed to be special. Maybe it's the last ones."
About the Author:
Twitter || Goodreads || Website