When Frannie Little eavesdrops on her parents fighting she discovers that her cousin Truman is gay, and his parents are so upset they are sending him to live with her family for the summer. At least, that's what she thinks the story is. . . When he arrives, shy Frannie befriends this older boy, who is everything that she's not–rich, confident, cynical, sophisticated. Together, they embark on a magical summer marked by slowly unraveling secrets.
Book Specifications:
Author: Karen Hattrup
Format: ARC
Part of a Series: No. Standalone.
Release Date: May 31, 2016
Publisher: HarperTeen
No. of Pages: 320 pages
Price: ARC provided by author, and Yani of Paper Boulevard, who happens to be the host for this fantastic blog tour as well.
Genre: Young Adult, Fiction, Contemporary, LGBTQIA, Realistic Fiction, Queer, Romance
Book Review:
I'm going to be honest. I have never heard of Frannie and Tru before. That is until after Yani from Paper Boulevard, the lovely host of this blog tour, sent me a message inviting me to be a part of the book's blog tour. Upon looking it up on Goodreads, and discovering that it falls under the LGBT and Romance genre, taking place during the summer, and is a contemporary novel about self-discovery and growing up, I knew that Frannie and Tru had a place in my summer TBR pile! Huge thanks again to Yani for inviting me, and providing an ARC for me to devour!
Frannie and Truman are cousins who came from such different families. Upon discovery about their son's true gender, Tru's parents sent him to live with Frannie's family for the summer, and that was when the story began. Frannie and Tru is about the summer that they spent together, going on adventures where our main character, Frannie Little, realized much about herself, and just how much she thought she needed Tru for her to get out of her comfort zone.
The story didn't start out as strongly as I hoped it would. Seeing that its a book about summer, I expected for an intro that was a little more active or lively. I was caught off guard when I found out that the story would actually tackle quite a few social issues as it progressed, and how certain families or the society in general, treat these kinds of issues. That aspect made me grow a liking for Frannie and Tru. The fact that it stayed unpredictable all through out 310 pages of the story is indeed a sign that this book is worthy.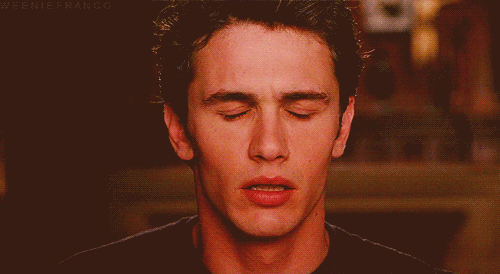 As I continued reading, I sensed small hints of Perks of Being a Wallflower as well as Fans of The Impossible Life from this book, and yet, it is still distinguishable. In Perks, we see the struggles of a boy who just wants to get through high school with the help of his friends, and that's basically the same premise with Fans, but it focused more on the relationships one tend to create. With Frannie and Tru, the premise focused more on self-growth and how hard it is to choose to settle. We see just how unique the story was through this writing style.
Lastly, I also adored Frannie's immense character development as the story went on. Frannie Little started out as a complete kid. She was scared of the world. She had a hard time coping up with the loss of her friends, going to a new school, and she had little to no knowledge of how society works. As Truman came to her life, she thought that he could help her and try to come out of her shell. She clung to Truman, seeming all hopeless and needy, to meet new people and experience new things. At first, I grew irritated with Frannie. She was like the most annoying little sister I never had. But as the story progressed, you see just how hopeless she really is. She wanted to be able to grow into someone that she will be proud of, and she kept on believing the idea that Tru is the person she needed to see her dream of growing up through. And as the story came to a close, we see Frannie as an independent young woman who is no longer afraid of the society. As the story ended, Frannie was indeed ready for anything.
"Frannie and Tru stayed true to its promise of conquering your summer TBR, and was more than just a good read. It mirrors the journey that an adolescent goes through towards self-growth and self-discovery. It is, in every way, a worthy read!"
RATING:
Characters – 4.50
Plot – 4.00
Writing Style – 4.00
Pacing – 3.00
Ending – 4.00
TOTAL – 3.9 / 4 Stars
Excerpt:
"Frannie, have you ever had a boyfriend?"

"Oh, sure," I said, as sarcastically as I could. "I've had tons."

"Just asking, just asking."

"Have you ever had a boyfriend?"

He laughed loudly at that, which warmed me to the core. I always felt like my laughs from Truman were hard-earned, special.

"Nobody worth writing home about, I guess you'd say. Not really interested in being tied down. You should never have a significant other in high school. That's a complete waste of your best make-out years."

I finally saw an opening to ask him all the million questions I'd been wondering about, but, as usual, couldn't find the words that came so easily when I was alone.

"How, um . . . how is it where you are? Is it, you know, liberal?"

"Well, it's not Iran. Or Oklahoma. But it's not San Francisco either. It's a smallish town, but pretty close to New York City. A very tiny, exclusive, stuck-up school. No LGBT club or anything. But I don't care about that shit. You've probably noticed that the tide of the world is flowing in my direction. I'm going to be fine."

If it were somebody else, I'd think they were putting on a bit of a brave face or whatever. With Tru, I thought I might believe him.
About the Author:
Karen Hattrup grew up in the suburbs of Washington, D.C. with her parents and brother, devouring books from an early age. At Loyola University Maryland, she studied journalism and spent a semester abroad in Thailand. She went on to become a newspaper reporter, first in Maryland and then in Indiana, writing features and serving as an award-winning arts critic. Karen later studied nonfiction writing at the Johns Hopkins University. She lives in Baltimore City with her husband, daughter, and son.
Twitter || Goodreads || Website