When Ruby woke up on her tenth birthday, something about her had changed. Something frightening enough to make her parents lock her in the garage and call the police. Something that got her sent to Thurmond, a brutal government "rehabilitation camp." She might have survived the mysterious disease that had killed most of America's children, but she and the others emerged with something far worse: frightening abilities they could not control.

Now sixteen, Ruby is one of the dangerous ones. When the truth comes out, Ruby barely escapes Thurmond with her life. She is on the run, desperate to find the only safe haven left for kids like her—East River. She joins a group of kids who have escaped their own camp. Liam, their brave leader, is falling hard for Ruby. But no matter how much she aches for him, Ruby can't risk getting close. Not after what happened to her parents. When they arrive at East River, nothing is as it seems, least of all its mysterious leader. But there are other forces at work, people who will stop at nothing to use Ruby in their fight against the government. Ruby will be faced with a terrible choice, one that may mean giving up her only chance at having a life worth living.
Book Specifications:
Author: Alexandra Bracken
Format: Hardbound
Part of a Series: Yes. The Darkest Minds #1.
Release Date: December 18, 2012
Publisher: Disney Hyperion
No. of Pages: 488 pages
Price: Php720.00
Genre: Science Fiction, Dystopin, Fantasy, Young Adult, Romance, Paranormal, Adventure, Apocalyptic, Supernatural
Book Review:
Before writing my review, I want to publicly thank my friends Bonn and Cerise for recommending this book to me. I've heard tons of great things about this book through them, and I actually liked the book. Unfortunately, I also have a few comments that I believe could have improved the book. And yes, I am conflicted.
I started reading this book as I started my internship last February 1. After reading Marci Lyn Curtis' The One Thing, I felt like I needed a break from romantic contemporaries, and was absolutely eager to start this series. As I picked it up and read the first few pages, I seemed to like it enough to continue reading it. Sadly, as time went by, I had to take a few breaks for a reason I actually can't comprehend. Either I was rather tired with life in general, considering my inflexible working hours at Fairmont, or I had a hard time reading it. Again, I am conflicted.
I adored the premise of this book. The idea is pretty common for a Young Adult work. But, unlike a few others, it's unique in it's own way. I didn't see any inspiration coming from other novels, and I think that's a positive thing. Though, it actually reminds of The Last of Us. The game where aliens invade the Earth and people are forced to hide and whatnot? And I think Alexandra Bracken did a marvelous job in writing the story of kids with powers running away from authority. Her writing style is amazing, and it actually compels its readers to turn page after page.
Unfortunately, this book also had it's downs. Even though it was written spectacularly, I think the author failed to educate her readers as to what was actually going on, most of the time. The world building, for me, was somewhere betwee fair and poor. Yeah, they're in post-apocalyptic America. Yeah, it's a common setting. However, in order to attract the readers to actually finish the book, you have to give them something to work with. With The Darkest Minds, it was like the readers were forced into this world and the only way out of it was to clumsily fumble through the dark. It was like she was in such a hurry to tell Ruby's story, she forgot that details are actually important.
Another detail I was hoping to be educated on was the nature of the kids. Each kid was classified to a color: Blues, Yellows, Reds, Greens, Oranges… I wanted to get to know the other characters more through the nature of their colors, but, unfortunately, this too was left out. After reading The Darkest Minds, I was itching to search for a cheat sheet as to the kids' nature. This was another important detail that I felt this book lacked. I kept looking for it to no avail.
Now, on a more positive note, what I loved most were the characters in this book. One thing Alexandra Bracken did correctly was to introduce and develop her characters into people who the readers could actually root for and relate to. This was actually the factor that helped me breeze through the pages of this book. Major props to the author for Ruby, Liam, Chubs, Zu, and a whole lot more!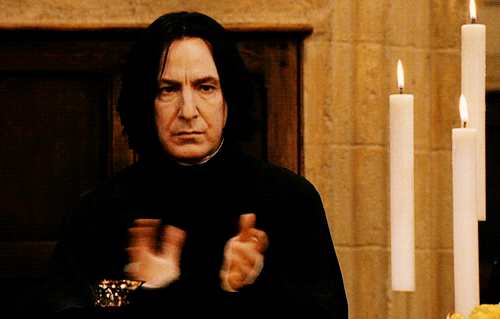 I am quite conflicted. I loved the story along with the characters and the premise, but the time it actually took me to finish this is quite questionable.
"The Darkest Minds is an interesting novel as thrilling as it is emotionally investing. Bracken made a mark in the Young Adult Thriller category, however, it might have been great should she paid more attention to detail and back stories, but, overall, was a good read!"
RATING:
Characters – 4.00
Plot – 3.50
Writing Style – 4.00
Pacing – 2.00
Ending – 4.00
TOTAL – 3.5 / 4 Stars
Quotable Quotes:
"The Darkest Minds tend to hide behind the most unlikely faces." – Ruby Daly

"He's so busy looking inside people to find the good that he misses the knife they're holding in their hand." – Chubs

"Did you know…you make me so happy that sometimes I actually forget to breath? I'll be looking at you, and my chest will get so tight…and it's like, the only thought in my head is how much I want to reach over and kiss you." – Liam Stewart

"Ruby, give me one reason why we can't be together, and I'll give you a hundred why we can. We can go anywhere you want. I'm not your parents. I'm not going to abandon you or send you away, not ever." – Liam Stewart

"Dreaming led to disappointment, and disappointment to a kind of depressed funk that wasn't easy to shake. Better to stay in the gray than get eaten by the dark." – Ruby Daly

"What was the point of being holed up with someone who didn't believe in me when I had people out there who did?" Ruby Daly
About The Author:
Alexandra Bracken writes about telekinetic teens and floppy-haired wizards. She loves Star Wars, classic rock, and 18th century gentlemen. When she's not up at 4 AM writing, you can find her running around the DC area, where she now lives and writes full time.
Twitter || Website || Goodreads