Princess Winter is admired by the Lunar people for her grace and kindness, and despite the scars that mar her face, her beauty is said to be even more breathtaking than that of her stepmother, Queen Levana.

Winter despises her stepmother, and knows Levana won't approve of her feelings for her childhood friend—the handsome palace guard, Jacin. But Winter isn't as weak as Levana believes her to be and she's been undermining her stepmother's wishes for years. Together with the cyborg mechanic, Cinder, and her allies, Winter might even have the power to launch a revolution and win a war that's been raging for far too long.

Can Cinder, Scarlet, Cress, and Winter defeat Levana and find their happily ever afters?
Book Specifications:
Author: Marissa Meyer
Format: Hardbound
Part of a Series: Yes. The Lunar Chronicles #4.
Release Date: November 10, 2015
Publisher: Feiwel and Friends
No. of Pages: 823 pages
Price: 1,104.00Php
Genre: Dystopian, Fantasy, Retelling, Romance, Fiction, Science Fiction, Fairytale, Fairytale Retelling, Young Adult
Book Review:
When I first started reading The Lunar Chronicles series, I had an idea or two as to what was in store for me. Tons of romantic scenes were utterly expected from a fairy tale retelling novel as well as intense and highly technical action scenes, seeing that it was a Sci-Fi series as well. At first, the only thing that was making me actually want to read this series is the romance part, since I'm not that big of a fan of the Sci-Fi genre (but I am working on it). Little did I know that it would turn out to be one of my favorite series of all time.
In Winter, events pick off a week or so from where Cress ended. If I'm going to be perfectly honest, I actually didn't pick the story up as fast as I wish I did. It took me 4 to 5 chapters until I found myself silently devouring this beast of a novel (823 pages, people!!), and after that, everything fell into place for me.
Let me start this review by saying how impressed I am by seeing the characters portrayed as they were. Marissa Meyer, as I kept on telling everyone from my reviews of Cinder, Scarlet, Cress, and Fairest, is one talented author. Not only was she able to develop her characters into powerful and heart-touching ones with the power to hook readers and make them grow literary attachments toward them and their story, but she was also able to maintain, if not surpass the expectations that readers had for the development of her characters, not to mention the even more impressive world building. That, to me, is one talent that not all authors possess.
The action scenes in Winter were all intensely jaw-dropping. Every character was immersed in their very own moments of armed conflict and with numerous characters having their own action scenes, I'm surprised that Marissa Meyer actually pulled it off. Well, I'm not actually too surprised. She is a very talented author, and if there's anyone out there who can pull off such a risk, it's her. Also, the tremendous amount of notable activity did not lead the readers away from the actual point of a specific scene. The story didn't revolve around the idea of action and it still paid due respect to other elements that made the story great. The book had me on the edge of my seat. All through out Winter, I was like…
And then after a few moments, I was like…
The action scenes were to die for and because of it, there were no dull moments in Winter. I literally could not put the book down. Seeing that the book blended well the action and romance aspect, the pacing of this book was tremendously fast. A 823-paged book isn't something I can read within a week. It would take me 2 weeks tops, if I'm being honest. But seeing that I adored this book as well as the way it was written, it's a no-brainer that I finished this in 3 days.
As for the writing style and scene chronology of this fantastic book, it's an understatement to say that I loved it. The order of the scenes were well thought of and I can tell that a lot of imaginative investment were put into it. Seeing that Luna's not your normal setting like in the first 3 books in the series, Marissa had to double up her efforts to let her readers take in the wonders of Cinder's birthplace. Luna came to life right before my eyes, and the way it materialized was absolutely vivid and creative. Everything was fulfilling to read.
I may seem sad that the series ended with Winter, but I am truly happy that it all came down to this book to conclude everyone's story. The ending was perfect and it felt just. Every question was answered, the characters seemed genuinely happy with their individual happily ever afters, and as a reader, I couldn't have asked for a better ending. Winter was a fantastic read and I'm so glad that the beauty of the book was well-maintained if not surpassed ever since we met Marissa Meyer and Linh Cinder. With this series, Marissa Meyer just wrote her way to the top of my most favorite authors.
The only thing I'm sad about as this story came to a close, is that the series is now over. It will linger in my heart for years, but I sure will miss the gang.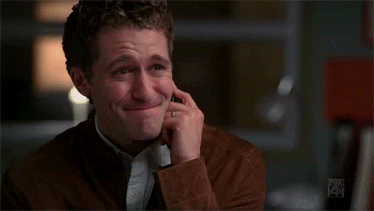 "Winter is a great book to end The Lunar Chronicles Series. No matter what type of reader you are, YOU WILL fall in love with Cinder, Scarlet, Cress, and Princess Winter."
RATING:
Characters – 5.00
Plot – 4.50
Writing Style – 5.00
Pacing – 5.00
Ending – 5.00
TOTAL – 4.90 / 5 Stars
Quotable Quotes:
"What did you bring me today? Delusional mutterings with a side of crazy?" – Scarlet to Winter

"She was prettier than a bouquet of roses and crazier than a headless chicken. Fitting in was not an option." – Referring to Winter

"It's not proper for seventeen-year-old princesses to be alone with young men who have questionable intentions." – Jacin Clay to Winter

"You're my princess, right? You were always going to be my princess, no matter what you were born, no matter who your dad married." – Jacin Clay to Winter

"Here's the thing. You deserve better than some thief who's going to end up in jail again. Everyone knows it. Even I know it. But you seem determined to believe I'm actually a decent guy who's halfway worthy of you. So, what scares me most is that someday even you will realize that you can do better." – Carswell Thorne to Cress
About The Author:
Marissa lives in Tacoma, Washington, with her fiancé and their two cats. In addition to her slight obsession with books and writing, she's big on road-tripping, wine-tasting, and hunting for antiques. She is represented by Jill Grinberg.
Twitter || Website || Goodreads