This is a world divided by blood – red or silver.

The Reds are commoners, ruled by a Silver elite in possession of god-like superpowers. And to Mare Barrow, a seventeen-year-old Red girl from the poverty-stricken Stilts, it seems like nothing will ever change.

That is, until she finds herself working in the Silver Palace. Here, surrounded by the people she hates the most, Mare discovers that, despite her red blood, she possesses a deadly power of her own. One that threatens to destroy the balance of power.

Fearful of Mare's potential, the Silvers hide her in plain view, declaring her a long-lost Silver princess, now engaged to a Silver prince. Despite knowing that one misstep would mean her death, Mare works silently to help the Red Guard, a militant resistance group, and bring down the Silver regime.

But this is a world of betrayal and lies, and Mare has entered a dangerous dance – Reds against Silvers, prince against prince, and Mare against her own heart…
Book Specifications:
Author: Victoria Aveyard
Format: Hardbound
Part of a Series: Yes. Red Queen #1.
Release Date: February 10, 2015
Publisher: HarperTeen
No. of Pages: 383 pages
Price: 649.00Php
Genre: Romance, Young Adult, Contemporary, Realistic Fiction
Book Review:
The Cover: In one word, the cover for Victoria Aveyard's debut novel is extremely elegant. Featuring a very minimalistic background with a Silver crown splattered with Red blood, this cover really means a lot, especially for those who were lucky enough to have read it already. The relation between the book's story and it's cover is impressive. That alone made me fall in love with it. (4 out of 5 stars)
The Story: I didn't expect for Red Queen to be as creatively written and breathtaking as it actually is. At first, I thought it was one of those books which enticed you just by the cover and the plot alone without having half the substance of novels like Hunger Games of Divergent, which turned out to be such great books. I was surprised to know that I was hooked without even getting a quarter into it.
Aveyard did an effortless job in sharing the story of a modern day heroine without having to compare to characters like Katniss, Tris, etc. No doubt, Mare Barrow is a very unique character. She's a special girl born with the blood of Reds while harnessing powers or abilities like the Silvers. This alone set her apart from all the other characters. In every page, she turned out to be a character who was easy to love and get attached to.
The world building in this book is absolutely impressive. The details in concretizing the places found within the pages of this book was creative and yet, readers won't have a hard time imagining it. It was easy to comprehend, leading to a faster and more effective imagination of locations. Although it would have been so cool to have gotten a map on the front endpaper.
Reading this book felt reminiscent of The Selection, The Hunger Games, and Divergent. Having numbers of princesses battling it out for the chance to marry Princes Cal and Maven, this made me feel like I was reading a novella from The Selection Series. In addition, the seperation of their society, the Reds and the Silvers, made this book feel like it was somehow written in between the perspective of The Hunger Games series. And lastly, the comparison in terms Mare's uncontrollability and unpredictability, as you may have already guessed, felt like I was in Dystopian Chicago for the Divergent series. And I have to say, everything blended very well for my taste.
I loved this. I really did. And it was a good thing I was able to finish it before my exam week came. I wouldn't have put it down. (4 out of 5 stars)
The Ending: One thing that compelled me to finish the last few pages of this book was the immense number of it's plot twists. There was one in every few page or so. The revelations were great and the character developments were outstanding. Also, I love the concept of "Anyone can betray anyone". It dictated and kept my assumptions at bay until after I finished the book. Having been aware of the concept, I restricted my ships and guesses as to who the real antagonist is until after the ending. And I'm glad I did, because this book is one big whirlwind of plot twists and betrayals. (4.5 out of 5 stars)
---
The Verdict: What saddens me is that I didn't become a part of the fandom as early as some of you did. I loved every page of this book, and now, Glass Sword, the sequel to Red Queen, just quickly became one of my most anticipated reads for 2016. I can't wait! (4.17 out of 5 stars)
Quotable Quotes:
"Anyone can betray anyone."

"The gods rule us still. They have come down from the stars. And they are no longer kind."

"The truth is what I make it. I could set this world on fire and call it rain."

"Rise, red as the dawn."

"In the fairy tales, the poor girl smiles when she becomes a princess. Right now, I don't know if I'll ever smile again."

"I told you to hide your heart once. You should have listened."

"I will never make the mistake of loving you ever again."
"So you choose him?"
That's all this ever was. Jealousy. Rivalry. All so shadow could defeat the flame."

"I'll make the other scream for you, Mare, every last one. Not just your parents. Not just your siblings. But every single one like you. I'm going to find them, and they will die with you in their thoughts, knowing this is the fate you have brought them. I am the king and you could've been my Red Queen. Now you are nothing."
About The Author: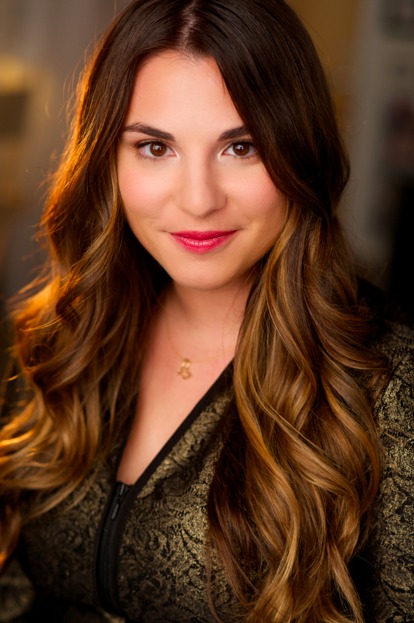 Victoria is a writer repped by Suzie Townsend at New Leaf Literary & Media, Inc. She splits her time between her hometown East Longmeadow, Massachusetts and Los Angeles. After graduating with a BFA in Screenwriting from the University of Southern California, she decided to try her hand at writing a novel. Her debut RED QUEEN came out of the terrifying, unemployed year after college.
Currently she's revising the second book in the RED QUEEN series, along with pursuing other projects in literature and film. Her proudest achievements are riding a horse in the mountains of Montana and navigating from London to Edinburgh without GPS.
Twitter || Website || Blog || Facebook