I'm coming up with another list, you guys! And today, I'm sharing my top 6 most anticipated releases of the year!
2015 really gave birth to quite a number of new novels, and it launched the career of a few authors as well. To name a few, novels like The Night We Said Yes, Last Year's Mistake, More Happy Than Not, and Emmy & Oliver (which are all in my TBR waiting to be read) are all released this year. And authors like Lauren Gibaldi, Gina Ciocca, Adam Silvera, and Robin Benway were all discovered this year as well.
And 2015 isn't just the year for new novels and authors. It's also the year where a few sequels get their release. The Heir, P.S. I Still Love You, Golden Son, just to name a few, were all released this year as well.
Now to give my readers few ideas as to what books I'm waiting for as 2015 slowly progresses, here are my top 6 most anticipated reads for the rest of 2015.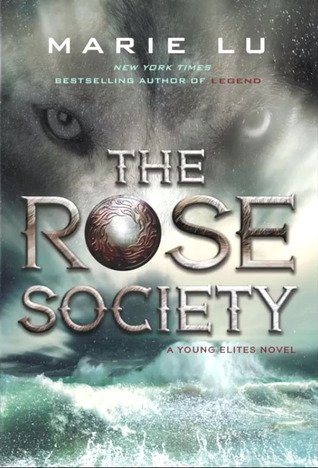 #6: The Rose Society by Marie Lu
Last year, I was able to read The Young Elites. What got me hooked up with the story is the character, Adelina Amouteru, and her buring passion to be accepted and just to fit in. But everyone wronged her. Her family left her for dead. Her friends betrayed her. And now, on this fully-hyped sequel, Adelina will seek revenge. With just that blurb, I am already really stoked! This book is set to be released by October 13, 2015.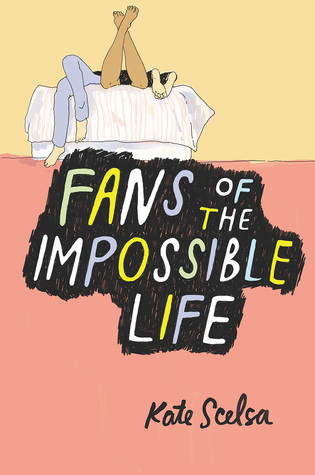 #5: Fans of the Impossible Life by Kate Scelsa
"This is the story of a girl, her gay best friend, and the boy in love with both of them." — This is the blurb that I found on Goodreads as I stumbled upon this book. With just that single statement, my curiosity got the best of me, and I had to read the rest of the synopsis. In a nutshell, it's about love, friendship, and IT HAS AN LGBT CHARACTER. Okay, I'm in! This book is set to be released by September 8, 2015.
#4: The Fate of Ten by Pittacus Lore
After the war with the Mogadorians, humans are (according to my theory) now granted legacies! Although Setrakus Ra, the pure evil of an antagonist seems to be another step closer to gaining victory, we all know that our favorite members of the Garde will stop at nothing to swoop in and save the day (Wow! That sounded like a blurb for a cartoon show.) This book is set to be released by September 1, 2015.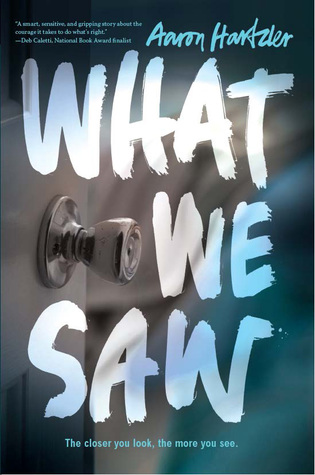 #3: What We Saw by Aaron Hartzler
This is an interesting choice for me because: 1. I haven't quite read any mystery novels since I became a full time bibliophile and; 2. It's a contemporary novel, and yet, I don't think it has romance in it. But when I saw this from and Epic Reads Magazine given to me last July 5 for the #KMRinPH book signing event, for some reason, my interest just twitched! I don't know why, but I feel like this mystery novel will be the book that will hook me up with the Mystery genre. This book is set to be released by September 22, 2015.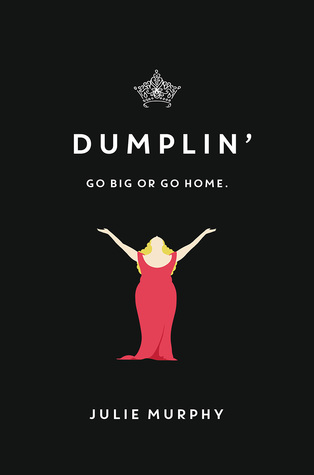 #2: Dumplin' by Julie Murphy
According to the blurb from Goodreads, this novel will focus on Willow Dean, a self proclaimed fat girl with a beauty queen for a mother. And everything was fine, until he falls in love with a former jock named Bo, who seems to like him back. But somehow, along the way, she loses her self confidence and in efforts to bring it back, she joins a local pageant! Well, personally this novel got me with only the cover. And my liking this book actually started out as a joke from one of my book friends, Cedie. He kept on teasing me, kept on telling me that this novel seemed perfect for me. And well, after a few days of reflection, I actually agreed. And now, I can't wait for the release of this book. It is set to be released by September 15, 2015.
#1: Queen of Shadows by Sarah J. Maas
Okay… I am going to be a hundred percent honest… Obviously, I've only read the first book in the series, Throne of Glass. But seeing how I loved that book, I can't wait for more from the series to be released! Keep on writing those Throne of Glass novels, Sarah! Just keep them coming! And no, I'm not elaborating as to why I'm waiting for the release of Queen of Shadows. Why, you ask? It's because I don't want to be spoiled. However, this book is set to be released by September 1, 2015.
---
And that concludes this post! Tell me, what are your thoughts on my most anticipated reads of the year! Did you find a title that seemed to fit your liking? Tell me all about it! 🙂